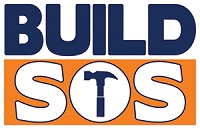 When it comes to home repairs, who can you trust?
Did you know fraud occurs in 10% of property-casualty insurance losses? (Source: insurancefraud.org)
Some contractors falsely inflate repair costs or require unnecessarily large, upfront payments for services, then fail to provide those services.
Some companies knock on your door and rush you to sign paperwork to repair your house to scam you and your insurance company
"Storm Chasers" look for vulnerable homeowners desperate to repair their homes following a storm.
Protect Yourself Against Home Repair Fraud!
BuildSOS was created as a resource for you, the homeowner, to identify good, local contractors who have self-verified to prove they are who they claim to be, and have the licensing and insurance to do business.
Why Register with BuildSOS?
Make sure your contractor is legitimate
Get the best value for your repair dollars
Protect your biggest asset
Benefits of BuildSOS
Become part of the solution to make your home, and your community, more resilient to natural disasters
Facilitate any future claims processes with Gulf State Insurance
Reduce your anxiety in the next extreme weather event
Already have an account? Log in
Or